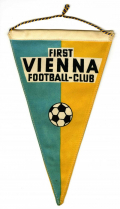 As the Women's World Cup draws to a close, this month's Archivist's Choice focuses on a football club that owes it origins to the Rothschild family: the First Vienna Football Club 1894.
Posted on the 6th September 2023 | Read more…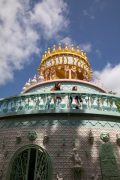 In the year commemorating the 650th anniversary of the Anglo-Portuguese Alliance, we take the opportunity to reflect on 200 years of Rothschild business with Portugal, and explore a stunning new art commission by a Portuguese artist opening this summer at Waddesdon Manor in Buckinghamshire, England.
Posted on the 11th July 2023 | Read more…

This month we celebrate the coronation of King Charles III and Queen Camilla. In celebration of this once-in-a-lifetime historic event, we look back at the relationship between the Rothschilds and the royal family.
Posted on the 9th May 2023 | Read more…