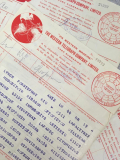 In today's fast-moving business environment, rapid access to accurate intelligence is critical. Protecting our information assets is a key responsibility of us all. But protection of information is not just a 21st century phenomenon. This month we look back to how the Rothschild business has historically employed methods to keep data safe and secure.
Posted on the 1st February 2019 | Read more…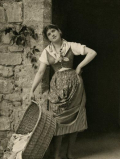 This month we look at a fine example of a delicate photograph by Anselm von Rothschild (1844-1911). a gifted photographer and leading member of the Viennese Camera Club.
Posted on the 1st January 2019 | Read more…